About Us
Outdoor Specialty Consulting was founded with the belief that specialty outdoor retail shops are the heart and soul of the outdoor industry, but that current market forces require improved business practices for outdoor specialty stores to stay competitive and profitable. Our goal is to help independent retailers improve their business practices in as many ways as possible including:
• effective use of internet marketing
• improved capture, analysis, and utilization of business data with a focus
on efficient use of POS systems
• development and integration of general budgeting and cash flow projections
and scenarios, Open to Buy (OTB) strategies, and effective inventory control &
purchasing procedures
• improve customer service, staff training and retention, and customer loyalty
• control operating expenses and improve margins & inventory turns
• continue to provide a unique "specialty" outdoor retail environment for
consumers
Wouldn't that make everyone happy!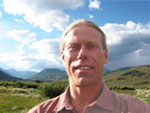 Brad Tollefson
Brad has been involved in many facets of outdoor, bike, ski, and specialty retail nearly continuously since the '70's with a focus on retail store and e-commerce management and inventory control. He was recently the general manager of Telemarkski.com and supervised a period of very rapid growth there. His passion for outdoor sports has remained

constant since starting climbing and telemark skiing in the '70's and mountain biking in the early '80's. Over this period of time Brad also managed to ski patrol, teach telemark skiing, become a certified whitewater instructor, get a Bachelors degree in Chemistry, work a stint as an IT Business Analyst for a Fortune 500 company, and guide and travel for numerous activities throughout the western hemisphere.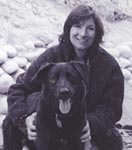 Lauren Giusti
Lauren is a passionate outdoor enthusiast who loves to snowboard, tele, and hike about in the mountains. She is a trained graphic artist and owns Giusti Design with a small but devoted national clientele. Lauren provides graphic art services for business branding, logos, and package design to Outdoor Specialty Consulting and its customers.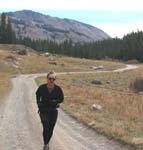 Paul Midkiff
Paul has been climbing around Colorado, the US, and Europe since the late 1970's. When the weather isn't conducive to climbing he suffers through stints as a trail and marathon runner, or just "geeks" out with audio and video on his computers. He has a bachelors degree in Computer Science, and spent five years as a programmer for a point of sale company. He has also provided high level technical and customer support for various companies including IBM. Paul is available for contract & custom programming solutions and private consulting through Outdoor Specialty Consulting.